Grade: D II and D V.
Certificates for storing (issued by the Institute of Precision Mechanics in Warsaw):

Valuables in accordance with the EN 1143-2 standard, grades D II, D V.

Transfer Safes are designed for two-way handling of deposits without direct contact between the person making the deposit and the recipient. Electronic blockade prevents simultaneous door opening on both sides.
Door position on opposite sides facilitates a convenient and fast transfer (e.g. within a bank) and receipt (from the outside) of deposits without the need of entering and leaving the building.
Access control based on remote management of the device locks.
Transfer Safe has complex bolt system.
Warning-alarm system emitting sound and light signals or signals to the exterior monitoring system (option):

Lock or door opening signal;
Open door signal;
Bolt position control system emitting signals of a burglary attempt.

Transfer Safes are equipped with certified locks.
Transfer Safes are suitable for floor mounting.
Equipment customization options adapted to the Client's needs.
Transfer Safe has emergency power supply.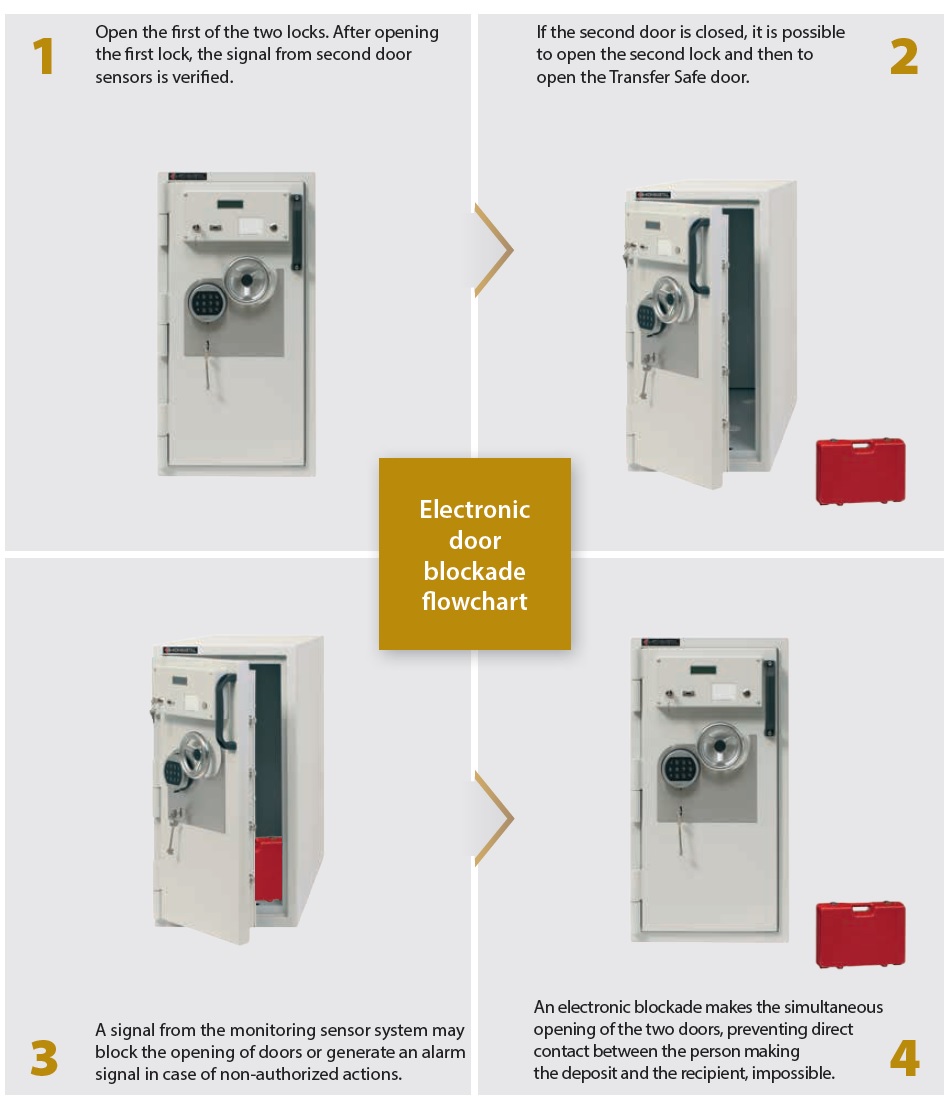 Accessories
Alarm sensors: shock, bolt and door position sensors;
Alarm installation output;
Sensor monitoring the presence of the deposit in the Transfer Safe;
Mounting anchors.
Technical data
Certified locks: key, combination or electronic.
Standard colours:

Light grey RAL 7035
Light grey RAL 9002
Black RAL 9005
Safes are available in any RAL colour on custom orders.
Two-way transfer of deposits, without direct contact
Secure means of cash supplies for bank branches
Quality recognized with the Gold Medal on

Poznań

International Fairs