Grade: V, VI, IX, XI
Certificates for storing (issued by the Institute of Precision Mechanics in Warsaw):

Valuables in accordance with the EN 1143-1 standard, grade V, VI, IX, XI.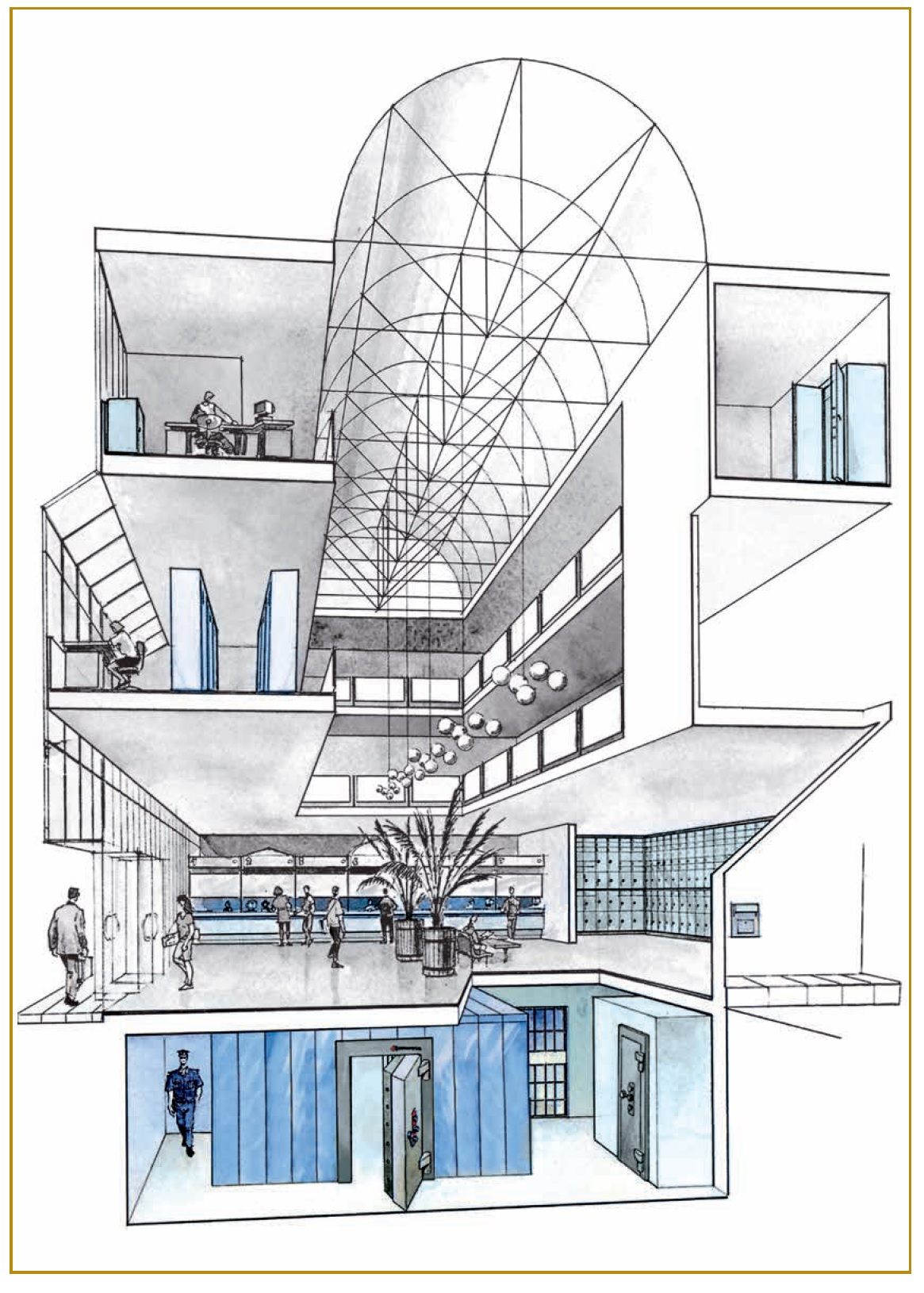 | | |
| --- | --- |
| VAULTS | STRONGROOM  DOORS |
| Special rooms designed for long-term storage of cash in banks and other financial institutions. | Installed in modular and cast vaults. |
| Built of special cast or modular elements enabling quick assembly and disassembly of the premises. | Filled with special steel reinforcement and a mixture of concrete with selected additives, suitable for specific protection grades. |
| Existing vault facilities can be provided with additional reinforcement and re-qualified to higher grades. | From grade IX, equipped with a single or double gate (standard option). |
| High burglary resistance with additional anti-burglary reinforcement. | Selection of the opening direction of the main door and grate. |
| Using special cast applied to vault walls is certified by the Institute of Precision Mechanics in Warsaw, for grades V and VI. | Equipped with locks of the highest protection level. |
| Emergency hatch can be installed in the vault walls (recommended). | Lock breaking and point attack protection (standard option). |
| Size can be customized to the user's needs. | Alarm installation output. |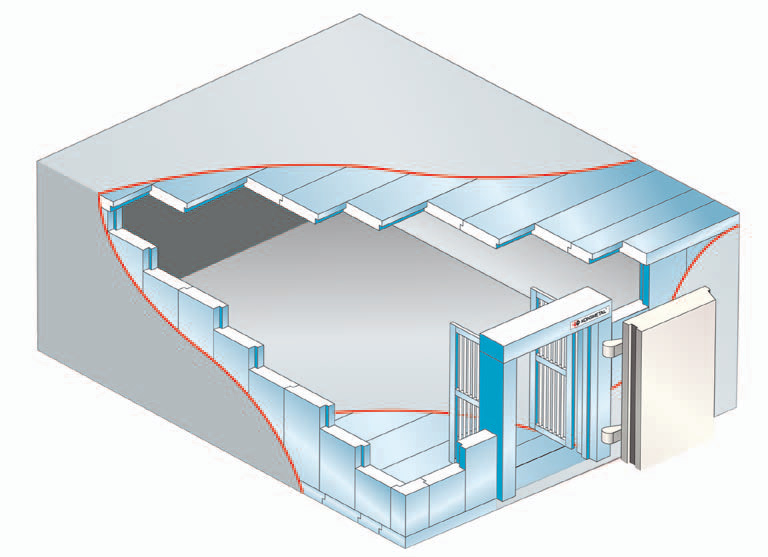 Accessories
Electronic lock.
Alarm sensors: shock, bolt and door position sensors.
 
Technical data
Vaults
| | | |
| --- | --- | --- |
| Model | Thickness of the shell [mm] | Resistance grade |
| SM 80/V | 80 | V |
| SM 80/VI | 80 | VI |
| SM 170/IX | 170 | IX |
| SM 220/XI | 220 | XI |
Strongroom doors
| | | |
| --- | --- | --- |
| Model | Thickness of the shell [mm] | Resistance grade |
| DSK 80/V | 80 | V |
| DSK 80/VI | 80 | VI |
| DSK 15/IX | 150 | IX |
| DSK 19/XI | 190 | XI |
Size tailored to the individual needs of the user